The World Affairs Institute for Student Leaders is one of the Council's landmark youth programs.
Designed by and created for youth, the World Affairs Institute engages student leaders in discussions of key issues in international affairs so that they can understand and think critically about their world.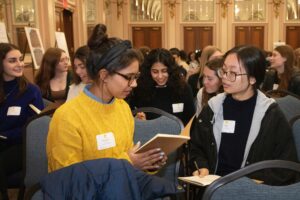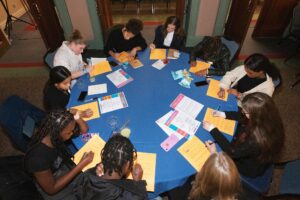 The Institute is a partnership between Rotary International and the World Affairs Council of Pittsburgh. The 2023 Institute marks the 53rd year of collaboration between the two.
"Discussing culture and respectful interaction among cultures with peers who are my age was one of the most impactful aspects of this event. Being able to relate with commonalities and acknowledge our differences in our identities opened my eyes to the range of perspectives outside of my own." — Anonymous Student Attendee
2022 World Affairs Institute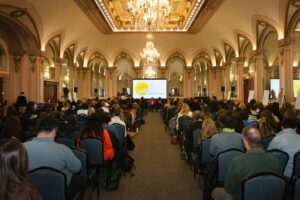 The 52nd Annual World Affairs Institute for Student Leaders was held in person at University of Pittsburgh on November 16, 2022, 9AM–3PM!
Chosen by students, the 2022 theme was Deconstructing Culture. 
Local leaders, students, and educators joined together for an opening plenary featuring a keynote from Rachel Perić, executive director of Welcoming America.
Afterwards, the group split into distinct tracts; students participated in interactive sessions like Cultural Humility Workshop and a Cross-Cultural Simulation, while educators and local leaders attended sessions like Organizational Practices to Support a Culture of Belonging to apply these lessons in their schools and workplaces.
Watch the 2022 World Affairs Institute Opening Plenary below!
Stay Updated!
If you would like to sign up to receive email updates on the Institute, please complete the form below.