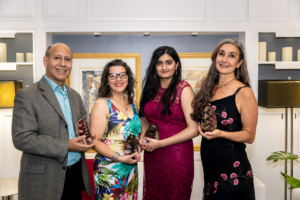 We were excited to honor four outstanding local leaders in our second annual Illuminate Awards!
The Illuminate Awards recognize leaders who have made a difference in advancing global mindedness and connection in the Pittsburgh region in four categories – community leader, business leader, educator and youth.
These leaders exemplify how local actions make a global impact by nurturing entrepreneurship in the region, creating sustainable systems to share life-saving medical supplies with other countries, welcoming refugee youth to Pittsburgh, and building community and cultural awareness through the arts.
We're pleased to announce our 2023 winners!
Angela Garcia | Community Leader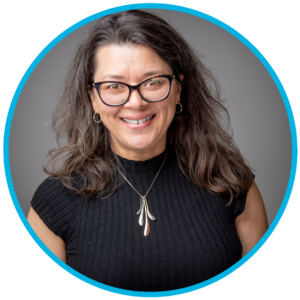 Angela is the Executive Director of Global Links, a Pittsburgh-based not-for-profit organization that works to improve health for vulnerable communities, locally and globally.
A Pittsburgh native, Angela spent a decade studying, working and volunteering, including four years in Yucatan and two years in Europe, before moving back to Pittsburgh. Angela joined Global Links in 2000 and in 2018 she became Executive Director. Under her direction, Global Links builds partnerships to improve health for our most vulnerable neighbors – globally and domestically- focusing on primary care and maternal and infant health.
Angela serves on the PA State Advisory Board of the U.S. Global Leadership Coalition, as well as advisory boards of the Bayer Center for Nonprofit Management, Adagio Health, Pittsburgh Matanzas Sister Cities Partnership, and the Latin American Cultural Center; she is a founding member of the Pittsburgh Chapter of the Labor Council for Latin American Advancement. She has been named a Pittsburgh "40 under 40", Pittsburgh Business Times CEO of the Year, Pittsburgh Human Resources Association Leader of the Year and a Cribs for Kids Woman of Achievement.
She enjoys traveling as well as all things Pittsburgh, especially biking, kayaking and exploring the local
food scene with her husband and two children.
"I live to build human connections and find common ground because I firmly believe that when we share meals, diverse experiences, and meaningful conversations, we are in a better position to learn from and respect each other. By fostering life-long learning and authentic relationship building, we expand our perspectives and reduce "othering" generalizations.  Strong connections combine vulnerability, courage and empathy, bolstering our ability to do more challenging work together than we can do alone."
Brent Rondon | Business Leader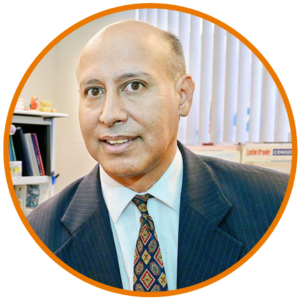 Brent is currently Senior Management Consultant for International Trade at the University of Pittsburgh Institute for Entrepreneurial Excellence and the Small Business Development Center. Brent is also the Pennsylvania SBDC International Trade Program coordinator for the 16 SBDCs around the State. He is the Regional Export Promotion Partner for the Export-Import (EXIM) Bank of the U.S. and he has over 23 year-experience working in international business development, foreign startup creation and is an active member of several global non-profit boards.
Previously, he managed the IMPACT PROJECT whose goal was to increase U.S. exports into the Pacific Alliance countries of Mexico, Colombia, Peru, and Chile. He has led many trade missions to Latin America and Europe. For six years, he was the President of the Latin American Cultural Union Inc. in Pittsburgh welcoming Latin Americans to Pittsburgh.  He has a bachelor's degree in Agricultural Engineering from La Molina University in Lima, Peru and received his master's degree from the Graduate School of Public and International Affairs and a Certificate in Latin American Studies from the University of Pittsburgh. He is a Certified Global Business Professional (CGBP) from NASBITE International. He is married to Viviane, who is from Brazil and has two kids.
"The global understanding of the person in front of you is worth a life filled with excitement, awe, and inspiration. This award represents a commitment and a responsibility to live and promote a global environment in the Pittsburgh region.  Getting to connect a U.S. business with an international one opens up many points of view, ideas, ways to improve each other and long-lasting friendships. It is a win-win!"
Carolina Loyola-Garcia | Educator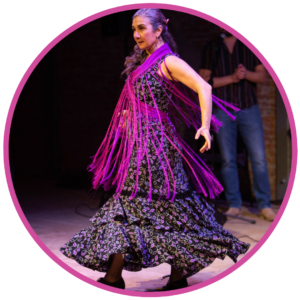 Carolina is a multidisciplinary artist, filmmaker, and performer from Santiago de Chile. She works primarily in media arts, including documentary films, single-channel video art, video installations, video design for theater, and digital photography & imaging. As a performer she has worked in theater productions, dance ensembles, and as a flamenco artist.
She is an "artist educator" who applies deep knowledge and experience with visual and performing arts to bring awareness of global culture to learners in K-12 schools and universities (both as a guest speaker and currently as a tenured Professor of Media Arts at Robert Morris University).
Through her work she has explored topics related to social justice, the dislocated identity that results from colonialism and migration, and questionings around issues related to aspects of human existence such as relationships, the transient nature of the postmodern experience, memory, and the tense interaction between economy and the environment. Her work has been shown in art galleries, museums, and film/video festivals both in the United States and abroad.
She is also founding member and lead dancer and singer with the ensemble Alba Flamenca, with whom she performs all through Western Pennsylvania, East Ohio, and Western NY. In addition to her work with Alba Flamenca, she founded Flamenco Pittsburgh in 2003, where she has been director and instructor for two decades. She is also founding member of the #notwhite collective.
Carolina has lived in Pittsburgh since 1997.
"I had the good fortune to travel internationally with my family as a teenager. That experience shaped my life as it woke up in me a desire to see more, to learn more, and to be in the world, beyond the confines of a dictatorship-ridden Chile, where I grew up. The understanding that comes from breaking bread with people who are different from you, who speak a different language, who have life perspectives that challenge your own, is what the true reward of global mindedness is. It cements the idea that there isn't just one way, one truth, one path. It develops empathy, camaraderie, solidarity, and opens up your mind to global awareness and the possibility of kindness and peace.
"I have been in education for two decades, and a mother for three. The understanding of being a global citizen permeates everything I do, how I teach, how I have raised my children. It is in the communal understanding of the world and its many histories and people as our own that a possibility to move forward as a species lies. The Illuminate Award in Education is a humbling recognition and proof that there are many others who share this belief and who walk a similar path. I am truly grateful to the World Affairs Council of Pittsburgh for fostering global connectedness and bringing community together to celebrate its importance. May our collective voices be magnified as we strive to build a culture of caring and understanding."
Sasha Ahmad | Youth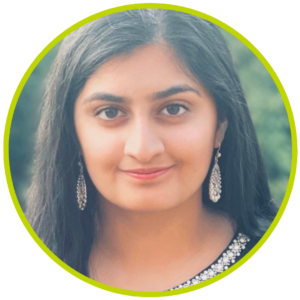 Sasha is a rising high school senior at Sewickley Academy with a dedication to serving vulnerable populations. With over six years of experience in working with Pittsburgh's refugee community, she has witnessed firsthand the many issues plaguing displaced youth, including isolation, language barriers, and cultural deprivation.
She has since been involved in various initiatives aiming to combat these problems, from leading drives to support newly arrived families to leading a books and crafts program designed to foster connections between refugee youth and improve English literacy through the creation of a miniature library. She often organizes these projects in collaboration with various local organizations, like ANSAR of Pittsburgh. In her free time, Sasha loves to learn, read, write, and immerse herself in diverse cultures through local festivals and international travels.
"Being chosen for this prestigious award has been such an honor, and it only serves to motivate my pursuit for social justice and global awareness. A local refugee population may not seem to reflect global realities, but it is actually quite the opposite. They are the legacy of the ongoing displacement crisis of our world and of the struggle to adapt to a dynamic geopolitical environment.
"Anti-refugee sentiment is widespread and often these groups are deprived of the resources, opportunities, and aid that they desperately need in a new home. Refugee children have been a special focus of mine because they are the most vulnerable yet malleable of the community, and are able to integrate into society best. I see a future within them as we see in all children, and I believe they are the key to dismantling prejudice and advancing awareness of the plight of displaced peoples across the globe."