Join us in celebrating Women's History Month at our upcoming program, Innovation and Women's Entrepreneurship in Japan and the U.S.
Innovation is crucial to grow Pittsburgh into a vibrant, thriving city. Japanese companies are taking notice, investing in local businesses and forming research partnerships with educational institutions. In this interactive panel discussion, our expert speakers will discuss trends in entrepreneurship and innovation in both countries.
In both Japan and the U.S., women make up a growing percentage of new entrepreneurs. Women are critical leaders in driving the economic vitality of communities and nations now and in the future. The panelists will discuss the unique challenges and opportunities facing women entrepreneurs, global versus local business, investment trends, and their hopes for future advances.
Our speakers will include Asako Uchiyama of Celaid Therapeutics, Kay Shimizu of University of Pittsburgh, Jessy LeClair of Cambridge Innovation Center, and Annia Aleman of Ascender.
Plus, local ceramicist Reiko Yamamoto will join us for a display of work!
Innovation and Women's Entrepreneurship in Japan and the U.S. will be held on Thursday, March 23 in the Mellon Board Room on the Chatham Shadyside Campus (Mellon Center, 0 Woodland Road, Pittsburgh PA 15232). Doors open at 5PM, and the program will be 6PM–7PM. Complimentary drinks and hors d'oeuvres will be provided.
We are proud to partner with the Japan-America Society of Pennsylvania on this program.
This event is part of the Japan Currents program, supported by the National Association of Japan-America Societies and the Embassy of Japan.
This event is free and open to the public, thanks to donor support! If you would like to support accessible programs like this, please consider making a donation when you reserve your free ticket. Donations will support both Japan-America Society of Pennsylvania and the Council.
Meet Our Speakers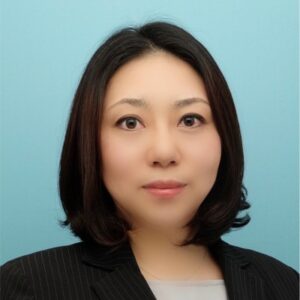 Asako Uchiyama joined Celaid Therapeutics in June 2021 and currently serves as the Chief Development Officer and General Manager of Business Development controlling product and business development in the U.S. Prior to Celaid, she was the Junior Director at a preclinical GLP facility where she established new lines of analyses and services for safety assessment of cell/gene therapy products as well as managed the team that provides contract studies to pharmaceutical companies. Her professional roles have ranged from research scientist for viral vector vaccines to manager of overseas business development in the area of vaccines for nasal delivery. Asako earned her B.S. and PhD degrees from the University of Arizona. She trained as a postdoctoral fellow in virology at SUNY Upstate Medical University and Cornell University.
Kay Shimizu is an Assistant Professor in the Graduate School of Public and International Affairs at the University of Pittsburgh and a Visiting Scholar at the National Graduate Institute for Policy Studies in Japan. Her research addresses institutional design and their effects on economic governance with a special interest in central local relations, property rights, and the digital transformation. Her publications include The Digital Transformation and Japan's Political Economy, Political Change in Japan: Electoral Behavior, Party Realignment, and the Koizumi Reforms (coedited with Steven R. Reed and Kenneth McElwain) as well as articles in Socio-Economic Review, Journal of East Asian Studies, Current History, and Social Science Japan Journal. She is the author of Betting on the Farm: Institutional Change in Japanese Agriculture with Patricia Maclachlan, and The Digital Transformation and Japan's Political Economy with Ulrike Schaede.  Shimizu received her Ph.D. in political science from Stanford University. She contributes regularly to the public discourse on international relations and the political economy of Asia and has been a fellow at the Mike and Maureen Mansfield Foundation, the National Committee on U.S. China Relations, and the U.S.-Japan Foundation.
Jessy LeClair is the Director of the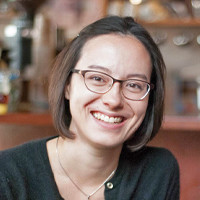 Japan Desk at the Cambridge Innovation Center. The mission of the Japan Desk is to connect Japanese innovators with each other, the CIC network, and other resources to enable them to fix the world through collaborative innovation. Jessy's interest in Japan began early as a kid living in the Pacific and grew at Williams College, where she majored in Biology and Japanese. After graduation, she received a Fulbright Fellowship to Kyoto University and went on to get her PhD in Social Psychology from UC Santa Barbara. Her research focused on how culture shapes the mind with an emphasis on East Asia. In addition, Jessy has experience in marketing and communications in a variety of Japan-related settings from nonprofits (ALLEX Foundation, Japan Society of Boston, Table for Two) to startups (monomo, Kokoro Care Packages) to companies (Aiya Matcha). Jessy is a licensed Japanese Vegetable Sommelier and enjoys visiting local farms to pick fruit in her spare time.
Annia Aleman is the Innovation Director at Ascender, a Pittsburgh hub where new ideas, creativity, and hard work happens. For Annia, working with entrepreneurs is an honor as she can see how local innovators launch and build new products or services that impact how people live, work, and play. Annia holds a Master's in Public Policy & Management from Heinz College, Carnegie Mellon University, and a Bachelor's in Global Policy with a minor in Economics from Chatham University. Before joining Ascender, Annia worked for four years at the Department of Innovation & Performance, City of Pittsburgh. Across teams and departments, she was responsible for launching and managing PGH Lab: a program that connects startups and city government to test new products and services.