The Council is hosting Globally Grounded, a recurring self-identifying BIPOC only (Black, Indigenous, and People of Color) exclusive program.
We know that BIPOC community members often feel conversations about the world do not include their experiences or are about them without them. Globally Grounded will serve, as a BIPOC only space, to change the way we talk about the world.
Previous Dates
– Wednesday, May 11, 2022 6:00PM–7:30PM EDT with Michelle King
Details about each of our speakers can be found by scrolling to the bottom of this page.
Our Speakers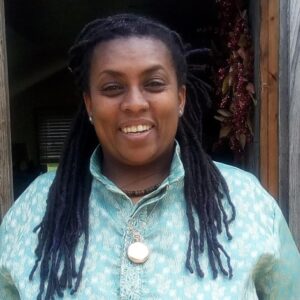 Michelle King is a learner first and foremost and as well as an instigator of learning. Professionally, she is a middle school teacher and has taught over 22 years in public schools in Southwestern Pennsylvania. She learned and honed her craft in Mt. Lebanon with a fantastic crew of educators and students for over 16 years. In her quest to instigate courageous conversations about learning and children, she ventured to The Environmental Charter School and their principles (Catalyst. Character. Collaboration. Commitment.) She co-taught Cultural Literacy, an integrated social sciences and English/Language Arts course. Currently, she is seeking to create dynamic learning experiences and opportunities that inspire wonder, discovery, contradictions, frustrations, and joy. In making connections locally and globally, Michelle pushes the envelope and boundaries of where learning should occur for all students. Her current interests are in game based learning, design, restorative justice, equity, social justice, the environment and teacher empowerment. Through her partnerships with the Western Pennsylvania Writing Project, Center for Urban Education, UrbanKind Institute, South Fayette SD, Theater of the Oppressed Pittsburgh, Green Building Alliance, SocialVR, Carnegie Science Center FAB Lab, Girl Up, CREATE Lab, Carnegie Museum of Art, the Remake Learning ecosystem, ThinkZone Games and other provocateurs; Michelle is helping to co-create equitable, empathetic, learning experiences for all Pittburghers.