Watch the morning plenary live on Facebook.
About the Summit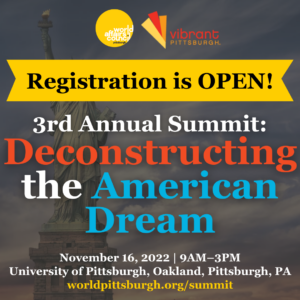 The World Affairs Council of Pittsburgh is excited to  host our 3rd Annual Summit on Wednesday, November 16, 2022, 9AM–3PM at the University of Pittsburgh.
Co-presented in partnership with Vibrant Pittsburgh, this year's Summit will explore the theme of Deconstructing the American Dream through the lens of immigrants and refugees.
In this past year, Pittsburgh has experienced an increase in refugees from Afghanistan, Democratic Republic of the Congo, Ukraine, and other countries. Do they believe the American Dream is achievable? What can the latest demographic data tell us about this issue and its impact on our economy, community, and daily life?
We will explore these questions through a keynote address, cultural showcases, and interactive sessions that take an in-depth look at refugee resettlement, belonging, implicit bias, and cultural competence and humility.
By amplifying leading voices in the immigrant inclusion space, we expect to educate attendees on current data and trends, while also sparking an inward look at our own assumptions, values, and patterns in order to support meaningful local action.
Whether you are a business leader, community leader, or educator, you are invited to connect and network as we learn more about key trends on our changing demography and how to build more inclusive spaces and institutions.

Cost:
– Champion: $75

– C

overs general admission and makes it possible for scholarship attendees to join us.

– Sustainer: $50

– Covers general admission and basic event costs.

– Scholarship: $25

– A

 self-selected, affordable option for individuals who are interested in attending but need assistance. 

If the cost is a barrier to participation, please contact communications@worldpittsburgh.org.
Dress Code:
Dress in your favorite conference wear — you decide what that means for you. We want you to feel comfortable and ready to dig into the important work of building a globally minded, globally connected Pittsburgh.
Featured Speakers Include: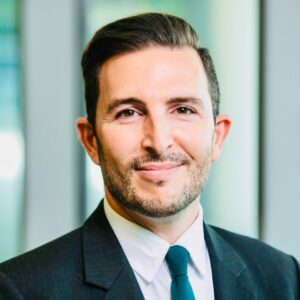 Justin Gest
Justin Gest is an Associate Professor of Policy and Government at George Mason University's Schar School of Policy and Government. He is the author of six books, primarily on the politics of immigration and demographic change—all from Oxford University Press or Cambridge University Press. His latest book is Majority Minority. Learn more about Justin.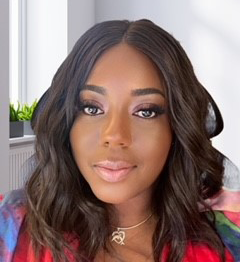 Marsha Lindsay
As Pittsburgh Technical College's Chief Diversity, Equity & Inclusion Officer, Marsha Lindsay is accountable for the development and implementation of a comprehensive Diversity, Equity & Inclusion Plan to support the diversity education and cultural competence across the institution, involving specialized workshops, training, evaluation, metrics, supporting curriculum, admissions and human resource practices. She has more than 20 years' experience working in multiple countries where she has conceptualized, implemented, measured and transformed Diversity, Equity & Inclusion strategies, policies and procedures. She also developed a Transitional Assistance Program (TAP) to educate expat employees on diversity for successful transition to new cultures for overseas work assignments.  Learn more about Marsha.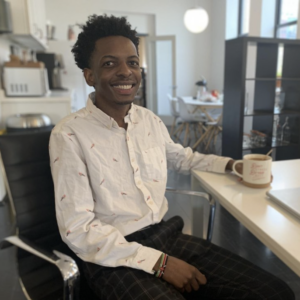 Abdi Lugundi
Abdi Lugundi is the Youth Leadership Coordinator at ARYSE. Learn more about Abdi. 

Rachel Perić
Rachel Perić is Executive Director of Welcoming America. Inspired by her family's refugee story and by the worldwide movement of welcomers, Rachel works to create communities where all residents – including immigrants and refugees – can thrive and belong. Learn more about Rachel.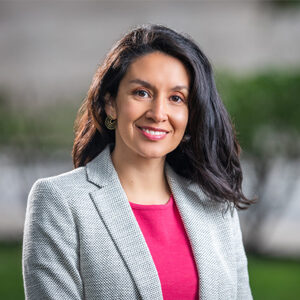 Ivonne Smith-Tapia
Ivonne Smith-Tapia is Director of Refugee & Immigrant Services at Jewish Family and Community Services of Pittsburgh. She holds master's degrees in Cultural Anthropology and Social Work with a certificate in Human Services Management. Ivonne worked more than a decade with the Colombian government, international NGOs and think tanks promoting community development, education, human rights, and leadership in diverse rural and urban communities in Colombia.

Joseph Sackor
Joseph Sackor is chairman of the advocacy arm of the Pennsylvania Delegate for the Refugee Congress, where he has worked with refugee community leaders in Pennsylvania and other states to train and encourage former refugees who have become US citizens to be civically active in electoral processes. He was two months away from graduating college when war broke out in Liberia and he and his family were forced to flee to neighboring Guinea. Before being resettled, Joseph served as the president of Liberia Refugee Students organization in Guinea, which provided support to UNHCR refugee schools in the early 1990s. He was resettled to the United States in 1999, and earned his GED shortly after. Mr. Sackor is most proud of contributing to his community by organizing two medical mission trips to Liberia that brought in nearly $6 million worth of medication and medical supplies to the country combined. Learn more about Joseph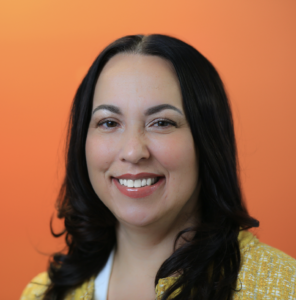 Adrienne Woodard
Adrienne Woodard is the head of Diversity, Equity and Inclusion (DEI) for Covestro LLC. In this role, she is responsible for developing and implementing the DEI strategy across the company's U.S. organization with the goal of providing current and future employees with a workplace that is accepting, supportive and equitable. Prior to Covestro, Woodard spent over 20 years in the transportation industry, where she gained progressive, multi-disciplinary human resources experience that included roles in DEI as well as recruitment, employee relations and affirmative action. Her passion for listening to employees' perspectives informs a broad view of the topics that are the most critical to a workforce, which she has used to effectively develop data-driven DEI strategies across large organizations.
Interactive Workshops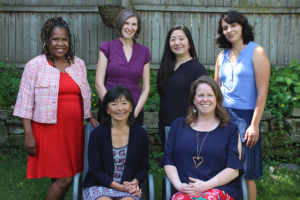 Cultural Humility & Equity Collaborative
Led by the team at the Cultural Humility & Equity Collaborative, this session will explore how to cultivate a culturally humble mindset when engaging with diverse cultures and identities.Through an interactive exercise, we'll gain self-awareness about how our identities shape our worldview as well as how to begin conversations about culture and perspective within our workplaces.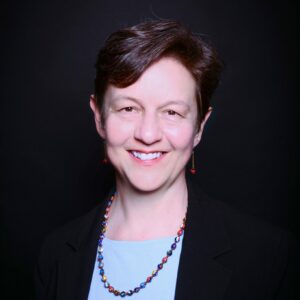 Allegra B. Elson
Allegra B. Elson is responsible for the strategy, design, management and administration of Vibrant Pittsburgh's diversity, equity, and inclusion (DEI) trainings and educational programming. She has extensive experience in teaching, facilitation, project management, curriculum design and implementation in both nonprofit and for-profit industries. Allegra worked extensively within the immigrant, refugee, and international communities in Pittsburgh through teaching English Language Learners. She is a member of the Immigrants & Internationals Advisory Council at the Allegheny County Department of Human Services along with co-chairing its LGBTQ+ subcommittee. She also serves on the City of Pittsburgh's Welcoming Pittsburgh Advisory Council. Allegra will join the Summit to examine how organizational practices that support a culture of belonging lead to equitable, inclusive, and diverse workplaces.
Performers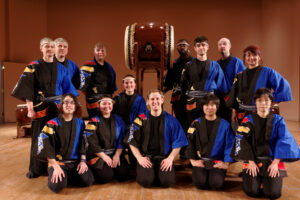 Pittsburgh Taiko
Pittsburgh Taiko is dedicated to bringing Japanese group taiko drumming (kumidaiko) to the city of Pittsburgh. Open to anyone interested in learning about the art form, they seek to educate members of the community about taiko and about Japanese culture through performances and outreach activities.
Camara Drum and Dance
In 2007, Yamoussa Camara formed Camara Drum and Dance, an exciting new company of musicians and dancers, to perform the music and dance of Guinea and West Africa. Performances include unique and exciting arrangements of West African music punctuated by original choreography and authentic costumes made for the group in Guinea.