Register today for the 52nd Annual World Affairs Institute for Student Leaders!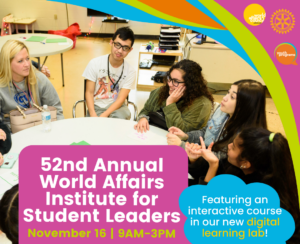 This year's 52nd Annual World Affairs Institute for Student Leaders will be held in person at University of Pittsburgh on November 16, 2022, 9AM–3PM!

Designed by and created for youth, the World Affairs Institute engages student leaders in discussions of key issues in international affairs so that they can understand and think critically about their world. Check out our FAQ. 
The Institute is a partnership between Rotary International and the World Affairs Council of Pittsburgh. This year's Institute marks the 52nd year of collaboration between the two.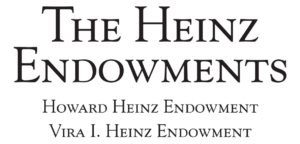 We are grateful to The Heinz Endowments for their support of this event.
Theme:
This year's theme is Deconstructing Culture.
Through interactive sessions and workshops with experts, activists, and artists, youth leaders will explore how we…
-Are shaped by our individual and collective cultural identities,
-Can build and sustain diverse communities through the lens of migration policy,
-Advocate for belonging,
-Uplift everyone when we respect, appreciate, and celebrate diversity.
The Institute will be divided into an opening plenary, topical breakouts, and interactive sessions, with cultural showcases throughout the day.
Cost:
Thanks to the generous sponsorship of Rotary International, registration for students and chaperones is FREE!
The cost for Rotary Clubs to sponsor students and chaperones from their local high schools is $75 per person. See below for more information on sponsorship for your high school.
Rotary Sponsorship (Letter to Rotary Club Presidents):
Students can be selected as a scholarship recipient by local Rotary Clubs. Each Rotary Club determines and pays for the number of scholarships it is sponsoring. Interested school groups should contact their local Rotary Club to see if scholarships are available. There is no limit to the number of students and chaperones a Rotary Club can sponsor.
*School districts may also sponsor high school groups.
Council Sponsorship: To make this important educational opportunity accessible to all students in our region, the Council will provide up to 50 additional scholarships on a first come, first served basis beginning on October 17.
-Schools sponsored by Rotary are eligible to apply for up to 3 additional student scholarships.
-Schools without a Rotary sponsor are eligible to apply for up to 1 chaperone and 6 student scholarships.
Council scholarships are made possible thanks to support from The Heinz Endowments.

Our Speakers: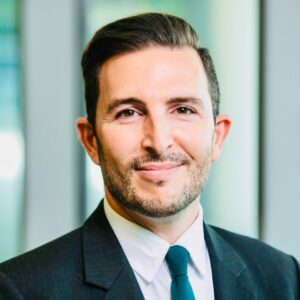 Justin Gest
Justin Gest is an Associate Professor of Policy and Government at George Mason University's Schar School of Policy and Government. He is the author of six books, primarily on the politics of immigration and demographic change—all from Oxford University Press or Cambridge University Press. Learn more about Justin.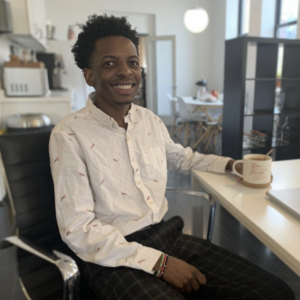 Abdi Lugundi
Abdi Lugundi is the Youth Leadership Coordinator at ARYSE. Learn more about Abdi. 

Rachel Perić
Rachel Perić is Executive Director of Welcoming America. Inspired by her family's refugee story and by the worldwide movement of welcomers, Rachel works to create communities where all residents – including immigrants and refugees – can thrive and belong. Learn more about Rachel.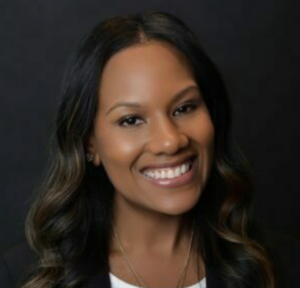 Sabrina Saunders Mosby
A native of Pittsburgh, PA, the "City of Bridges," Sabrina Saunders Mosby has spent the better part of her career helping others cross them. A seasoned executive, Ms. Mosby currently serves as President and Chief Executive Officer for Vibrant Pittsburgh, a premier economic development membership organization and the region's central resource, spokesperson, and convener on workforce diversity and inclusion. Learn more about Sabrina.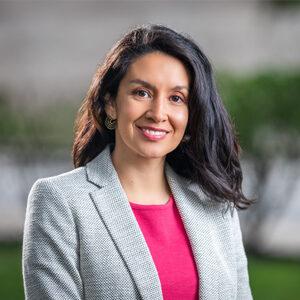 Ivonne Smith-Tapia
Ivonne Smith-Tapia is Director of Refugee & Immigrant Services at Jewish Family and Community Services of Pittsburgh. She holds master's degrees in Cultural Anthropology and Social Work with a certificate in Human Services Management. Ivonne worked more than a decade with the Colombian government, international NGOs and think tanks promoting community development, education, human rights, and leadership in diverse rural and urban communities in Colombia.

Joseph Sackor
Joseph Sackor is chairman of the advocacy arm of the Pennsylvania Delegate for the Refugee Congress, where he has worked with refugee community leaders in Pennsylvania and other states to train and encourage former refugees who have become US citizens to be civically active in electoral processes. He was two months away from graduating college when war broke out in Liberia and he and his family were forced to flee to neighboring Guinea. Before being resettled, Joseph served as the president of Liberia Refugee Students organization in Guinea, which provided support to UNHCR refugee schools in the early 1990s. He was resettled to the United States in 1999, and earned his GED shortly after. Mr. Sackor is most proud of contributing to his community by organizing two medical mission trips to Liberia that brought in nearly $6 million worth of medication and medical supplies to the country combined. Learn more about Joseph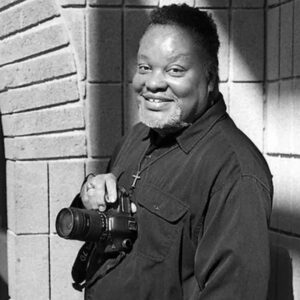 Germaine Watkins
Germaine is a former student of MCG Youth and is a graduate of Indiana University of Pennsylvania. He has worked at MCG Youth for more than two decades and is passionate about sharing his love of photography with students. Germaine also teaches photography at the University of Pittsburgh Osher Life Long Learning program. A partial list of his photography accomplishments include: Pittsburgh Black Photographers' Group book project and blog titled "Feel Like Going On: A Year in the Life of Black Pittsburgh", Pittsburgh Post Gazette, Macedonia Church of Pittsburgh, National Urban League Convention, Pittsburgh Three Rivers Arts Festivals, Silver Eye Center for Photography, Greater Pittsburgh Coliseum, Mavuno Art Festival, Pittsburgh Cultural Trust, August Wilson Center, Living Life on Life's Terms exhibition, Clarion University, Robert Morris University, Pittsburgh Youth Symphony, Whirl Magazine, Pittsburgh Filmmakers and Carnegie Library Websites.
More speakers to be announced soon!
Interactive Workshops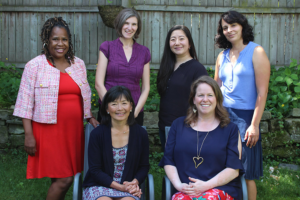 Cultural Humility & Equity Collaborative
Take time to listen to your community and the voice inside you. In this session led by the team at the Cultural Humility & Equity Collaborative, you'll learn about yourself, the construction of your worldview, and how to interact with people in a culturally humble way.
Performers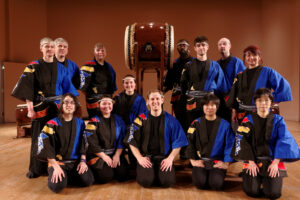 Pittsburgh Taiko
Pittsburgh Taiko is dedicated to bringing Japanese group taiko drumming (kumidaiko) to the city of Pittsburgh. Open to anyone interested in learning about the art form, they seek to educate members of the community about taiko and about Japanese culture through performances and outreach activities.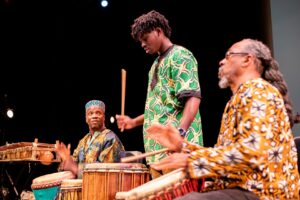 Camara Drum and Dance
In 2007, Yamoussa Camara formed Camara Drum and Dance, an exciting new company of musicians and dancers, to perform the music and dance of Guinea and West Africa. Performances include unique and exciting arrangements of West African music punctuated by original choreography and authentic costumes made for the group in Guinea.
If you would like to sign up to receive email updates on the Institute, please complete the form below.